ACC Appoints Chief Financial Officer
ACC Appoints Chief Financial Officer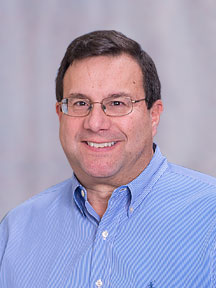 CEO & President, Gerald Smith III announced the hiring of Mr. Michael W. Floskis, as the Chief Financial Officer for Advanced Chemical Company.
In his role, Mr. Floskis will be responsible for all treasury, accounting and financial management within Advanced Chemical Company as well as Human Resources, Security, IT, Risk Management, Health & Safety and Environmental regulatory compliance.
Gerald Smith III commented, "Our diverse portfolio of our customer segments, and the fact that Advanced Chemical is one of only eight CFSI compliant smelters in the U.S. will support continued growth as we drive our successful strategy of customer focus and collaborative business solutions for each industry we serve. Mike's financial acumen and strong business management skills will certainly complement our dynamic executive team and prepare the organization for future opportunities within the precious metals refining and recycling arena."
Mr. Floskis added, "I am very excited to be joining a company that is highly respected in the industry, while being very well positioned for significant growth in the near term future. I look forward to working with Advanced Chemical's customers, employees, business partners, community and shareholders."
Mr. Floskis is a Certified Public Accountant, holding degrees from Bentley and Babson universities. His previous career experiences include positions of increasing responsibilities within KPMG, Hasbro, Inc., Tiffany & Co., and Frederick Goldman, Inc. He will be relocating to the Rhode Island from the metro NY area.
Founded in 1972, Advanced Chemical Company is a privately held precious metal refiner headquartered in Warwick, RI. Advanced Chemical's industry leading capabilities in thermal reduction and chemical refining are recognized world-wide. The state of the art environmentally compliant facility handles hazardous and non-hazardous precious metal bearing materials from a wide range of industries.
Advanced Chemical is ISO 9001; 2008, 14001;2004, 18001;2007, ITAR registered and CFSI certified.
Save
Save
Save
Save
Save
Save
Save