ACC Hires Regulatory & Management Systems Representative
ACC Hires Regulatory & Management Systems Representative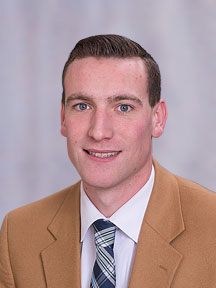 Human Resources Leader, RozLynn Smith announced the hiring of Mr. Shaun Galligan, as the new "Regulatory and Management Systems Representative" for Advanced Chemical Company.
In his role, Mr. Galligan will be responsible for ensuring that Advanced Chemical Company operates within compliance of all Local, State, and Federal regulations, pertaining to the environment, or the health and safety of its employees.
Additionally, Mr. Galligan will be responsible for sustaining Advanced Chemical Company's certifications through the International Standards Organization (ISO). Advanced Chemical Company is a registered 9001:2008, 14001:2004, and 18001:2007 facility. These three management systems provide fundamental guidelines which direct the company's emphasis towards providing superior customer service, high quality refining and manufacturing processes, reducing the organization's carbon footprint on the environment, and the elimination of workplace health and safety risks.
Commenting on the latest in a series of administrative top tier hires, Ms. Smith went on to say," We are very pleased to welcome Shaun to Advanced Chemical. His focus on continuous improvement and "setting the bar high" will certainly support our on-going business growth and high corporate standards.
Mr. Galligan is a Certified Environmental and Safety Compliance Officer (CESCO); he joins Advanced Chemical Company after spending 2 years as the Global Environmental, Health and Safety Manager for a Wisconsin based welding and brazing manufacturer. Additionally, Mr. Galligan spent 5 years as the Corporate Environmental, Health and Safety Specialist for IGT, formerly GTECH S.p.A., located in Providence, Rhode Island.
Founded in 1972, Advanced Chemical Company is a privately held precious metal refiner headquartered in Warwick, RI. Advanced Chemical's industry leading capabilities in thermal reduction and chemical refining are recognized world-wide. The state of the art environmentally compliant facility handles hazardous and non-hazardous precious metal bearing materials from a wide range of industries.
Advanced Chemical is ISO 9001; 2008, 14001;2004, 18001;2007, ITAR registered and CFSI certified.
Save
Save
Save
Save